Suppliers

Pencom are a reliable writing instrument supplier with over 40 years of experience in the management team of Andrew Williams and Amber Houghton, the company has quickly established itself as a major supplier of promotional pens in the UK. Our speciality is metal pens and the supply of the prestigious Klio Eterna range which is exclusive to Pencom in the UK and Ireland. The Pencom range is new and innovative and has everything from budget plastic models through to quality metal pens – all with that point of difference – some with LED lights, many with stylus ends and gift sets galore for that high end promotion!
Special offer: Free 1st Set-up on any order over £150 – worth £25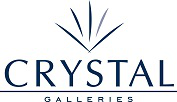 Come and see the largest range of Glass & Crystal Gifts and Awards in Europe – Crystal Galleries would welcome the opportunity to discuss any of your requirements for glass & crystal gifts and awards at the Promotional Showcase. With almost 34 years experience supplying engraved glass and crystal, Crystal Galleries have established an excellent in-house team of graphic artists, engravers and glass cutters who pride themselves on their ability to respond to urgent demands for volume or single items alike with no minimum order quantities.
Special offer: FREE origination on a single order logo.Quote code PSFREEORIG

PF Concept UK Ltd has a huge range of new and exclusive products across all of its product categories!
Make sure you visit us to find out what's set to be the bestsellers for the year ahead – we're all set with a host of innovative new drinkware and paper products being introduced to our British Collection, along with an exclusive range of branded products from Rubik's®, Newall and Moleskine. We can't wait to see you there!

Juniper provides a one-stop shop for all your economy pvc, leather and leather look PU promotional goods. Including various types of personalisation From key fobs to portfolios.4 price levels of PU including 18 Colours in Belluno PU with distinct colour change emboss. 5 price levels of leather in a range of colours Bonded through to Calf leather. All over full colour process ideal for complex brands and product launches.UK manufacture Full range of PU & leather notebooks A4, A5 & A6.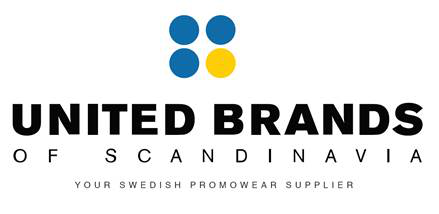 United Brands of Scandinavia represents high quality selected brands, within the segments of workwear, promowear,sportswear and promotional bags. Within these 4 sectors you will be able to source a wide range of products, all of which are high end, sustainable items, suitable for all aspects of the promotional industry.
Based in the picturesque Valleys of South Wales, we have a 80,000ft² warehouse, which is filled with the latest styles and all bestselling items enabling us to provide fast and reliable, next day deliveries to UK addresses
Special offer: Free Carriage on your next order on the following brands : Clique, Harvest, Printer, Projob and DAD.

The Sweet People (formerly Liquid Lens) is now in it's 5th year with The Promotional Showcase and we are delighted to be involved.
We specialise in Confectionery and Snacks using recognised brands Jelly Bean Factory, Cadbury, Swizzles, Lily O'Brien and Walkers. Manufactured in the UK and digitally personalised in full colour using Liquid Lens technology. Express lead time and no MOQ.
Special offer: A free box of Lily O' Brien chocolates on first order over £100.00

Service, interaction and cooperation make us do what we do best. It's important to us as a team to meet your needs and above all: to communicate. You will be amazed what 200 service oriented hands are capable of -but that's not all. We network and have a team of partners, suppliers and experts to assist us in rendering our goods and services. Concentrated energy, in fact.
Special offer: One free origination charge and free delivery on all orders over £250.00
Let us update you on what's NEW for 2019!  We have lots of new products and design ideas to build on our wide range of umbrellas in all styles and at all price points. More stock items that we can supply printed in very short delivery times too!
Special offer: Free origination to the value of £25 on your next order of 50 umbrellas or more.

We have a fantastic range of bags, conference folders and notebooks. We have launched a range of new Eco bags, including, Jute, Juco, denim and a few new shapes and colours in cotton. We care about compliance, for full details about our testing and certificates, visit our website. www.bag-co.co.uk Over the last 4 years, we have been pioneering our revolutionary new Digital UV print processes – now available on almost all of our products as a high impact, clean, cost effective way to solve multi-colour logo's-especially those with tints and shades! We look forward to showing you examples of our new products and print options at a Showcase near you!
Special offer: One free set up charge for UV Print worth £25 Use voucher code PSUV35 *One voucher per order,min order value £500 exc vat & carriage. Not for use in conjunction with any other voucher or offer, non-transferable & cannot be applied retrospectively.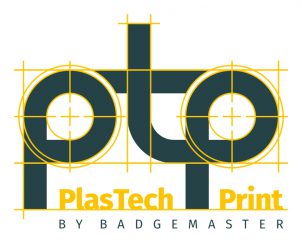 You can count on our many years' experience and professional working methods. PlasTech Print by Badgemaster are specialists in manufacturing high-quality products. Exploit a gap in the market for more business. PlasTech'scomprehensive range of off the shelf stationery products printed up to 4 colours as well as Bademaster's full range of quality badges – now available. Far eastern prices / UK delivery times.

With nearly 60 Years of experience in importing, and 220,000 square foot warehouse in the UK, Laltex are one of the leading importers of Promotional Merchandise. Laltex have introduced a vast range of new products which includes Office and Technology products, Keyrings, Bags, Drinkware and much more, allowing quick turnaround in 5 days on many products.
Special offer: Free set up charge worth £25 on any printed order over £250.

Xindao have many new and innovative items this year including the Impact Collection with unique recycled traceability on material, water saving and charity donation plus bespoke gift sets which we will be displaying at the shows. We have many unique own design items across a wide range of products groups including Technology, Drinkware, Outdoor, Umbrellas, Tools and Torches, Bags, Travel, Portfolios and Notebooks…
Special offer: One free set up to the value of £37.00 on orders placed over the value of £500.00.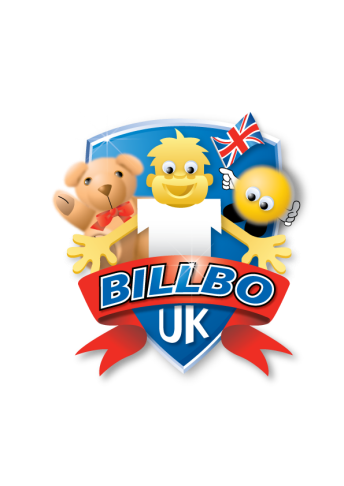 Billbo UK Ltd will be showcasing many new innovative products and ideas from your tried and trusted showcase group member" Sorry we're not as good looking as Preseli!
Special offer: Full colour origination at the price of single colour origination on any size order. 1 use only per company.

Preseli offer a winning combination of stock conference items, bags & leisure products and umbrellas together with a growing range of new and innovative bespoke items. Plus, we're ridiculous.
Special offer: One free origination, worth up to £30, for any new order.

Everything Environmental is the leading trade exclusive supplier of environmentally friendly promotional merchandise. The Green & Good collection consists of Cotton, Canvas, Jute & Paper Bags, Writing instruments, A vast range of promo products, Desktop gifts, Plant grow kits, Conference and Stationery ideas. All products are ethically sourced from certified factories. We have an Express delivery service, 28 products on a 24 and 48hr service at no extra cost. The Green & Good catalogue is the only unique green catalogue in the Business Gift Sector. Don't forget to request the new 2019 catalogue today!

Promotional Ceramics has the UK's largest range of ceramic mugs, cups, plates and bowls for the promotional trade. Chose from a vast selection of off the shelf products with a multitude of printing and decorating methods, or we can produce your own unique bespoke version. With 28 years experience there isn't much we don't know about ceramics!
Special offer: Free screen on your next order.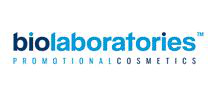 Established in 1999 Bio Laboratories is the UK's leading suppliers of bespoke branded promotional cosmetics and wellness products.
We have an extensive range of products made in Britain or Europe and where possible using natural ingredients and recyclable packaging. We are now supplying a wide range of customers across the UK and mainland Europe from our new offices and warehouse in Altrincham. The range of products includes;  Antibacterial Products, Bath, Body and Hair Care,  Lip Care and Cosmetics and travel accessories.
Special offer: Free carriage on orders over 500 pieces
<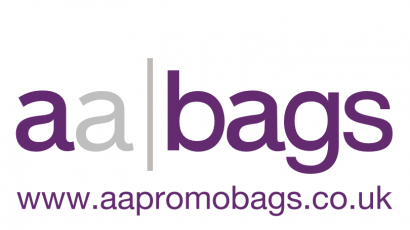 AA Bags are a dedicated trade only supplier to the UK promotional products industry, selling strictly to trade customers such as distributors and agencies alike. specialising in luxury rope handle bags, flat handle kraft bags & twist handle kraft bags. Our elegant and classic range of matt & gloss laminated luxury paper bags are available in a vast array of sizes and are the perfect way to give your image or brand that extra bit of exuberance and pizazz.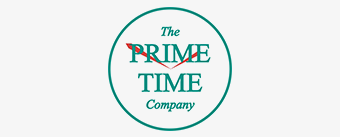 Primetime Company offers the service to order from our local stock in the Netherlands or directly from the factories in China (dropshipping). This gives optimal flexibility in means of quantities, lead times, pricing and customization possibilities.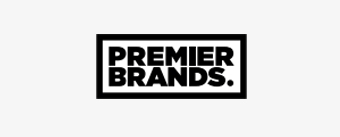 Premier Impressions are suppliers of a comprehensive range of plastic and metal pens, including PromoMate®, Markie®, uni-ball® and PromoMate® Metal. We also supply CamelBak® drinking bottles and Mighty Mug® insulated travel mugs. All these brands are available from stock and printed in house.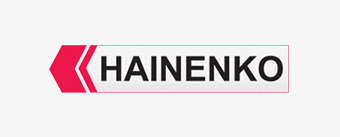 Hainenko Limited, established for over 30 years, has evolved from a small business into a company which designs, manufactures and supplies stationery worldwide. Collaborating with companies in places such as Italy and China, our extensive range of writing instruments combine innovative designs with excellent quality at competitive prices whilst our expanding range of recycled and anti-bacterial pens cater for the requirements of today's changing World.  Although our speciality is in writing instruments we also manufacture and source a number of other stationery products to accommodate all of your promotional needs.